COVID-19 Point-of-Care Antibody Test 20 Test Kits
$275.00
Approved Point-of-Care COVID-19 Antibody Test
In stock.  No returns. Product expiration 9/30/22.
CLIA Waived for medical professional use
20 test kits per box
Includes test kit, lancets, buffer solution, alcohol wipe pads
Test results in :15
Detects IgM and IgG antibodies
This product has received their EUA letter from the FDA as a point-of-care test.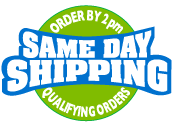 10 in stock