Spirometry Training in a Day
This course applies the American Thoracic Society and European Respiratory Society testing procedures and interpretation standards.
View Classes
Online Training
Save valuable time with our online training. Online training is periodically conducted using WebEx.
View Online Training
Classroom Training
If you prefer classroom training, we offer hands-on training that fits your busy schedule and budget.
View Classroom Training
Onsite Training
If you have a medium to large group, we will come to your location. Call 800.742.4909 or click to request a quote.
Request a Quote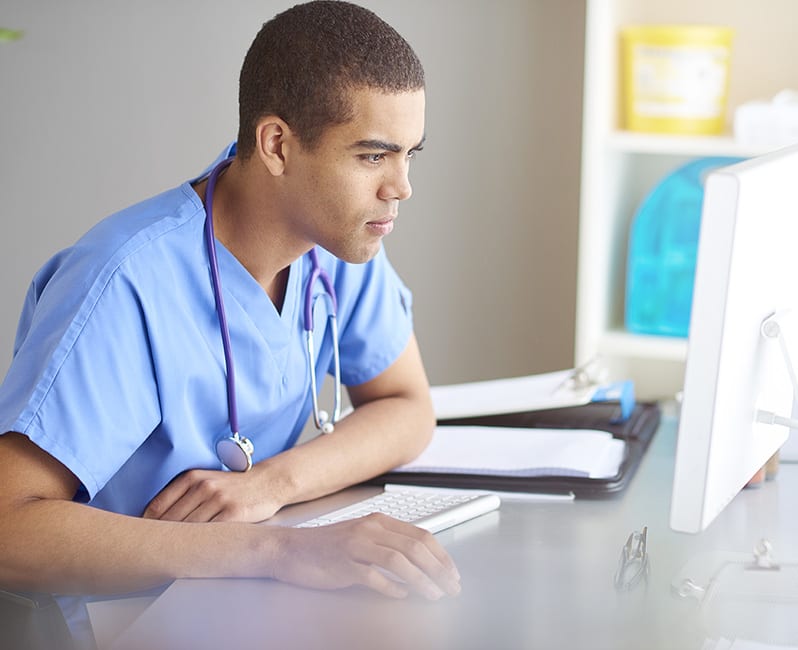 Here's What You Will Learn
• Overview of pulmonary anatomy and physiology
• Overview of spirometry
• Quality Assurance Programs
• Spirometric Techniques
• Basic Spirometric calculations
• Comparing observed to predicted normal values
• Comparing changes in follow-up spirograms
• Overview of standards for spirometric equipment
This course is instrument specific, so you will need your device the day of class.
You will receive a certificate stating you have successfully completed training in accordance with the American Thoracic Society standards. A resourceful training manual is provided.